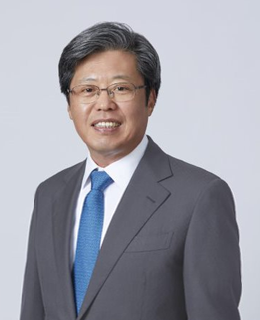 "Dongwha will deliver happiness and trust and innovate our customer value."
Since its foundation in April 1948, Dongwha has evolved into a global company by realizing infinite potential with the driving force of continuous change and innovation. Based on the technology of boards, a source of growth, we achieved vertical integration of businesses with high value-added products and positioned ourselves as a market leader. Since then, we've advanced into overseas markets such as Australia, Malaysia, and Vietnam in earnest and further into China and Hungary, solidifying our status in the international market.
In the meantime, Dongwha has been fostering chemical businesses as the main pillar for future growth to become a company with 100 years of history. Dongwha laid the foundation of the business by developing eco-friendly resins and strengthened capabilities in fine chemicals and surface materials. Now, Dongwha is expanding its presence by expanding its business into the electrolyte business, a key material for future energy.
Dongwha keeps innovating other driving forces such as auto life and media business. Dongwha has been creating a new paradigm in the second-hand car market, transforming the entire process from the establishment of second-hand car sales complexes to second-hand car sales and purchase services. Through relentless effort, Dongwha will innovate customer value, spreading the trust-based automobile life culture.
Moreover, Dongwha will stay with you as a true opinion leader based on differentiated premium news content in the media business centered on Hankookilbo. As a representative company with the righteous opinion in Korea, we will resolutely serve as a media, listening to criticism and opinions of the audience.
Thank you.